Kermit Hovey
USA
Director of Operations and Development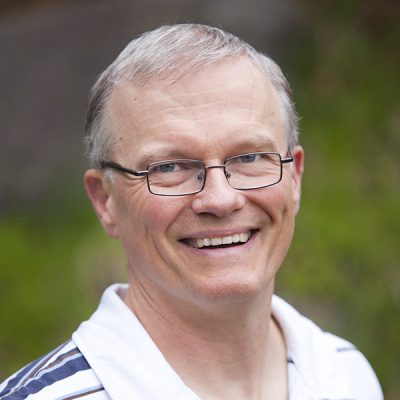 Kermit Hovey joined Care of Creation in 2014. A long time Wisconsin boy, he sojourned in the Chicago area to earn his Bachelor of Science in Electrical Engineering and work in industry — first, testing for public safety and then improving energy efficiency through computerized building management. As his family grew, God renewed a call to pastoral ministry. After getting his Master of Divinity in Pastoral Studies from North Park Theological Seminary, he returned to Wisconsin. With his family he entered a season of Christian community building, church leadership and non-profit ministry with the "least of these" described in Matthew 25.
That time transitioned into a period of reflection and exploration that kindled a fresh concern about how people were disrupting their environment and God's creation along with an urgent desire to act. He worked, and still works, with a variety of non-profits tackling different aspects of this issue while recognizing a need to help people of faith "hear creation groaning" and take action.
Providentially God brought him face to face with Care of Creation and Ed Brown. He wanted to combine his interests and concerns for pastoral ministry, social justice and ecological sustainability. They wanted to expand their capabilities "pursuing a God-centered response to environmental crises". Now, as the Director of Operations and Development, he does just that.
Kermit has been supported in this journey by his wife, Diana, and three adult children: Christine, Joseph and Cyndi.
Kermit is looking for financial and prayerful partners to make his work possible.  Join his team by clicking here.  Subscribe to his newsletter here.