Care of Creation
Our mission is to pursue a God-centered response to environmental challenges that brings glory to the Creator, advances the cause of Christ, and leads to a transformation of the people and the land that sustains them.
You don't have any images for slides. Please add images from Theme Options.
Extra, extra! Read all about it!
Events, recent news, and more...
Posters For Sale
How would you like to own some of the finest wildlife poster prints, taken by Care of Creation staff or friends, while supporting our work in Kenya and Tanzania? There's six to choose from, and they are available on our shop website. Printed on recycled paper.
Our Father's World Seminar
We are now booking seminars--we will come to a church near you! Click the link to read more about the Our Father's World campaign, and contact us about setting up a seminar near you.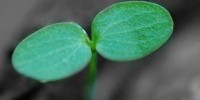 Reflections on the Our Father's World seminar
Care of Creation gave a seminar in mid-October in Madison, Wisconsin. Read about how it went!
Quick Links
Purchase books, subscribe to our newsletter, and check out our sister organizations here!

Care of Creation in Africa
Care of Creation Kenya is a mission organization dedicated to awakening the church to its responsibility in environmental stewardship. Care of Creation is also just starting work in Tanzania--keep checking back for updates on their work!

Stay Up-To-Date with Care of Creation!
Subscribe to the Care of Creation Newsletter, and to staff newsletters here! That way you always know what's going on. Consider the e-newsletter to reduce paper use.

Store
Purchase books and support Care of Creation Kenya through tree seedling purchases here!
We Are Proud To Partner With...