Craig and Tracy Sorley
Kenya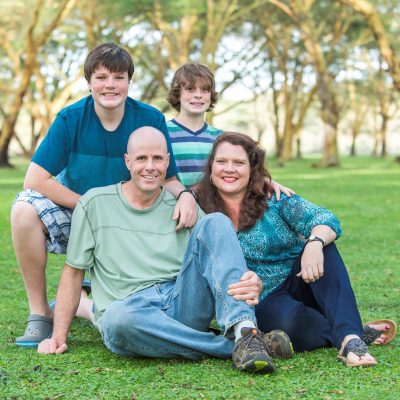 Craig Sorley grew up in three different countries of East Africa as the son of medical missionaries where he developed his own calling to foreign missions and his keen interest in creation stewardship. He holds two degrees from the University of Minnesota, including a Bachelor's degree in Natural Resource Management and a Master's degree in Forestry with an emphasis in education.
Craig has held several natural resource positions at the University of Minnesota, and has served as a missionary in Haiti and both western and central Kenya.
Since 2003, Craig has served as the acting director of what is now known as Care of Creation Kenya, an effort helping Christians in Kenya to capture and implement a God-centered vision for environmental stewardship.
Craig's wife Tracy was raised in Isanti, a small town in Minnesota just north of the Twin Cities Metro area. She has over 15 years of administrative experience in various capacities, including work experience in several law firms and as the Supervisor/Translation Coordinator for the Billy Graham Evangelistic Association, where films and videos were translated and distributed throughout the world. She also holds a degree in nutrition and has used her training in hospital settings in the US and community settings on the mission field.
Tracy has played an active role in assisting her husband with spearheading and establishing Care of Creation Kenya, where she currently serves as a finance and project consultant. Craig and his wife Tracy are blessed with two sons, Nathan, and Aaron.
Click here to visit the Care of Creation Kenya website.
Stay connected to Craig and Tracy by subscribing to their newsletter.