Ex-Officio Member: Ed Brown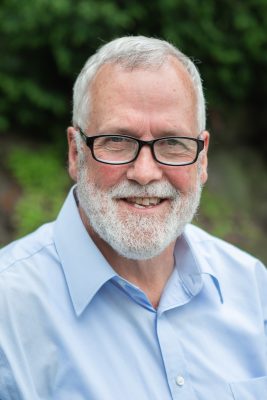 B.A. (English Literature) Gordon College
M. Div. (Pastoral Studies) Gordon Conwell Seminary
Rev. Edward Brown grew up in Pakistan where his parents were serving as missionaries and has served in a variety of ministry related roles, including Pastor of the Lynnfield Baptist Church in Lynn, MA (1978-1983) and the Protestant International Church in Islamabad, Pakistan (1991-1995). He developed a local ministry to international students in Providence, RI as Field Staff worker with International Students Inc. (1984-1991).
Rev. Brown also served as Personnel Coordinator with InterVarsity Link, the overseas department of InterVarsity Christian Fellowship (1996-2000) and was the Chief Operating Officer for the Au Sable Institute of Environmental Studies (2000-2005).
It was during his time with Au Sable Institute that God awakened in him a deep passion for Christian environmental stewardship. This passion coupled with his foreign missions experience, theological education and his writing and public speaking talent
s have prepared him well to lead an organization like Care of Creation, Inc.
Rev. Brown is the author of a number of articles in print and on the web, as well as the book "Our Father's World: Mobilizing the Church to Care for Creation". He is also the presenter of the seminar "Our Father's World: Why Christians Should Care about the Environmental Crisis.
Ed and his wife Susanna, who was also a child of missionaries in Pakistan, live in Madison, Wisconsin and are the parents of four grown children (a son and three daughters)