"Every Christian is a Steward"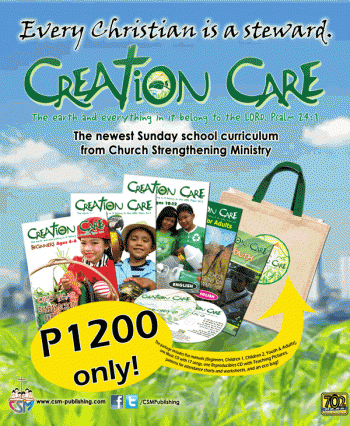 We recently learned that a major Christian publishing company in the Philippines, CSM Publishing, created a one year "Creation Care" Sunday School curriculum, complete with materials for children ages 4 through adults.  It comes in both English and Tagalog, and is designed to call every Christian, both young and old, to apply what they learn into their everyday life.  What an exciting testimony of how God is making big things happen in the creation care movement for an area of the world that is rich in the beauty of God's creation, and is also suffering under severe environmental degradation.  Read more about this curriculum program here!
Care of Creation will be returning to the Philippines in March 2014–we are very excited to see how we can learn from our brothers and sisters, as well as help inspire those attending the Creation Care Consultation.