Vision and Mission
Centered on God.
As an organization committed to love for God, love for God's people and love for God's creation, Care of Creation will seek to advance this mission:
"Our mission is to pursue a God-centered response to environmental challenges that brings glory to the Creator, advances the cause of Christ, and leads to a transformation of the people and the land that sustains them."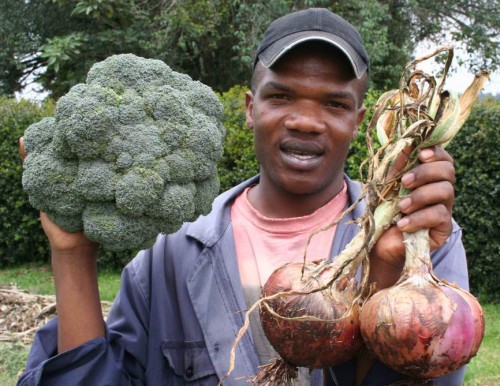 Our response to environmental issues is centered on God. — You may have a lot of reasons for wanting to do something about the environment: You see the destruction of wildlife and landscape and that is tragic to you… you care about your own health, and maybe that of your kids… you're a grandparent, and you'd like the grandkids – and their kids – to have a world of beauty to live and play in.These are all good reasons to care about our damaged world. But the most important reason of all is because God created this world, and placed us in it to care for it.

In responding in this way, there are three things we want to accomplish:
We want to bring glory to God. He created this world as a means of bringing glory to himself, and our desire is that to whatever extent we can, he should receive glory back in all we do through Creation Care.
We want to advance the cause of Christ, by which we mean the task he gave us, his church, to make him known to the world of men. Even when we are busy planting trees or restoring watersheds, we want people to know that we do this because of because of what the Scriptures teach and because of what Jesus has done for us.
We want to see transformation: People's lives that have been degraded by sin transformed by the work of the Holy Spirit, and land that has been degraded by environmental sin transformed by the same Spirit working through the practical efforts of God's people.
By establishing and working through projects that share our vision and values, and promoting those projects to Christians and churches in the US.
By awakening and mobilizing the church in the countries in which we work to her creation-care responsibilities through publications, conferences, active partnerships with other organizations (including denominations, Bible Schools, Seminaries and mission organizations), and training. Our strategy will honor and strengthen the local, indigenous church by training and empowering local leaders.
By providing staff, funding and training to increase the capabilities of the local church to respond meaningfully to environmental needs.
By exploring, identifying and implementing creative ways to link efforts in environmental stewardship with efforts to spread the gospel (and assisting missionaries and mission organizations to do the same).