Brian Webb
USA
Campaign Mobilizer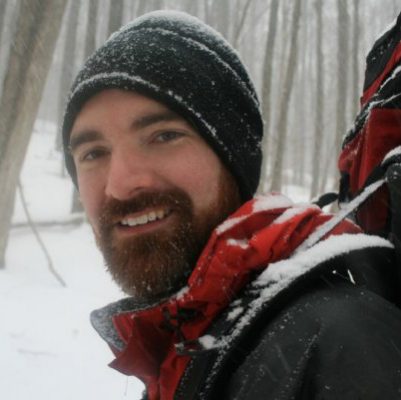 Brian Webb's passion for creation care ministry began with family camping trips growing up and became shaped by a diverse set of experiences working in Christian para-church organizations.  In addition to four years in full-time missions ministry, he has also worked in camp ministry, Christian higher education, and with various creation care nonprofits.  
Brian has earned an undergraduate degree in French, a Master's in Experiential Education from Minnesota State University and a second Master's in Sustainability and Environmental Management from Harvard Extension School.
Brian joined the Care of Creation team in 2015 as the Campaign Mobilizer.  His primary responsibility involves directing Climate Caretakers—a campaign that seeks to mobilize Christians to learn, pray and act for a healthy climate.  In addition to this role, Brian also works part-time as the Sustainability Coordinator at Houghton College in western New York.
Brian's enjoys birding, cross-country skiing, hiking, traveling, and "highpointing," an obscure pastime with the goal of climbing the highest point in all 50 U.S. states (Brian is currently at 32).  He lives in Houghton, New York with his wife, Becky, and three kids, Cadie, Lilee, and Ian.
Brian is building a financial partnership team, click here to support his work with Care of Creation.